There are just a couple of days to go until the annual Beverley Festival of Christmas on Sunday, 11 December, from 10am-4pm, and final preparations are being put in place. This year's event starts at 10am with...
People looking at adding a new puppy to their family this Christmas should check they are buying from a...
Officers from the Humberside Police Serious Collision Unit are re-appealing for witnesses of a fatal collision between a white Iveco...
A woman from Holderness who failed to update contact details on her dog's microchip has become the first in...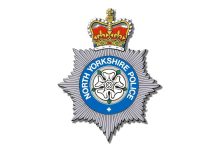 Police are appealing for witnesses after an elderly man died following a collision on the A64. At about 6.20pm on...
The Tour de Yorkshire 2017 will start in Bridlington on Friday, 28 April and will take in a number...
Humberside Police are appealing for witnesses after a police car was vandalised on East Road, Bridlington between 8.30pm and 10pm on...
Residents and visitors preparing for the festive season in the East Riding will be able to park their vehicles...
This week's Driffield & Wolds Weekly Newspaper