Transfer of Driffield School takes a step forward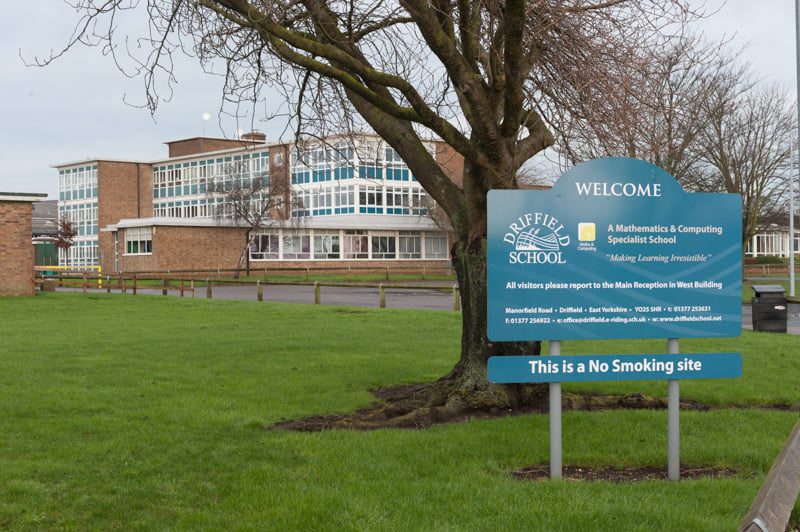 Proposals for Driffield School and Sixth Form to transfer to a multi-academy trust will take a further step forward after the half-term break.
Dave McCready, who took on the role of acting interim executive headteacher following the school's Ofsted inspection in March, when it was placed in special measures, has been working with East Riding of Yorkshire Council and The Education Alliance (based at South Hunsley School) to bring about  improvements at Driffield School prior to its planned transfer to a multi-academy trust in the autumn term 2016.
The school's action plan was prepared by the team from The Education Alliance and the school is now ready to move to the next phase under the leadership of Chris Abbott, chief executive of The Education Alliance and with the support of her team.
As a result, it has been agreed that Mr McCready will step down as acting interim headteacher following next week's half-term break.  Chris Abbott will take on the leadership of Driffield School on 6 June 2016.
This will allow work to continue on Driffield School's transition to academy status within a multi-academy trust.
Kevin Hall, the council's director of children, families and schools, said: "We are grateful for the excellent work Dave McCready has done as acting interim executive headteacher by stepping in at short notice under challenging circumstances and preparing the school for the examination period.
"The existing governing body will continue to oversee the transfer to a multi-academy trust this term and next and we are equally grateful for the work of Greig Tulloch, the new chair of governors, and the current governors for their work in challenging circumstances."