Blessing of the Gansey Girl at Bridlington Harbour's North Pier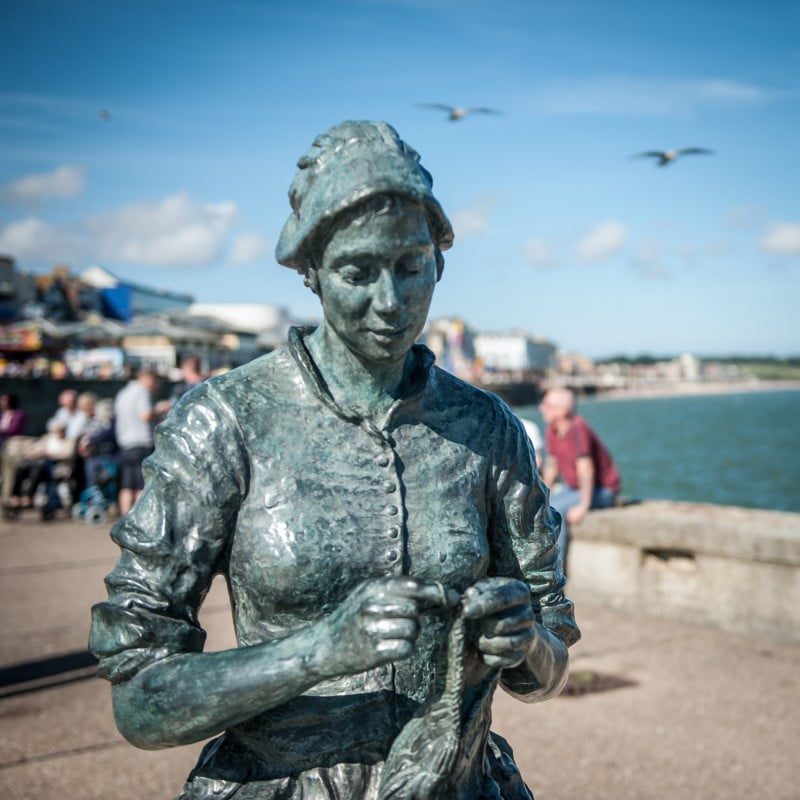 Bridlington Priory will be celebrating the life of the local fishing community and the Priory's long association with Bridlington Harbour when The Reverend Matthew Pollard comes down to the North Pier to bless the sculpture of the Gansey Girl at 11am on Saturday, 10 September.
Representatives from Bridlington Harbour Commissioners, East Riding of Yorkshire Council, Bridlington Town Council, the Maritime Trail Committee, and the families that have been commemorated have all been invited to join with the blessing of this unique reminder of bygone Bridlington, that has found unexpected fame on social media in recent months.
Local residents and visitors are also invited to join in to witness this spiritual celebration of the town's heritage and the popular sculpture which represents the present and past community of this area and its vital fishing families.
Councillor Richard Burton, cabinet portfolio holder for civic wellbeing and culture, said: "This Saturday has been chosen as it is National Heritage Open Weekend across the country.
"Every September around 5,000 events are arranged to celebrate English history, architecture and culture, giving chance to see hidden places and try out new experiences, all of which are free for the weekend, and many organised by volunteers. It is great to see Bridlington's heritage being showcased in this way and the events are gaining in popularity year on year as more people discover the old town. This year we see another dimension around the rich heritage of Bridlington Harbour which continues to be so important to the town into the present day."
Newly-commissioned stone and wood carvings also by Steve Carvill can also be viewed at Bridlington Priory, on Saturday, along with guided tours of the Priory Church and other activities arranged by volunteers, which will run between 10.30am-4pm.
The Bayle Museum will be open on Thursday, Friday and Saturday from 11am to 4pm, free of charge on Saturday only, as part of the Heritage Open Weekend.
From 1-4pm, "It's All About Heritage!" will be held in the Church Rooms, Church Green and will showcase what local groups and organisations are doing to promote and preserve local heritage.
There will be opportunity to learn about William Kent, the 18th Century architect and landscape gardener who was born in the old town. An illustrated talk "William Kent Designs Prince Frederick's Barge" takes place every half hour throughout the afternoon.
At the birthplace of William Kent, which is The Old Town Gallery, 45 High Street, there will also be a book signing by two local history authors.
Self-guided trails are also available all year round, for Bridlington Maritime Trail (from Bridlington Tourist Information Centre at East Riding Leisure Bridlington) and Bridlington Old Town (from the Old Town Gallery, Priory Church and Bayle Musuem).