Fight continues as CCG look to close Driffield's Minor Injuries Unit
Driffield NOT included in the options for an urgent care centre
Driffield is a viable, necessary and sustainable venue for an urgent care centre – this is the message from the people in Driffield to health chiefs who plan to close the town's Minor Injuries Unit (MIU).
At a stakeholders meeting last Tuesday, the East Riding of Yorkshire Clinical Commissioning Group (CCG) announced their plans to close all MIUs in the East Riding and replace them with urgent care centres. Urgent care centres will be open 16 hours a day, 365 days a year and will provide a consistent range of advice, treatment and diagnostics.
However, under the proposals, which are due to be discussed today at a CCG extraordinary governing body meeting, there is no option to have an urgent care centre in Driffield.There are four different options on the table.
These are to have urgent care centres at Goole and Beverley; or urgent care centres at Beverley and Bridlington; or at Bridlington, Beverley and Goole and finally urgent care centres at Bridlington and Goole.  – All existing MIUs in the East Riding – including that at Driffield's Alfred Bean Hospital would therefore close.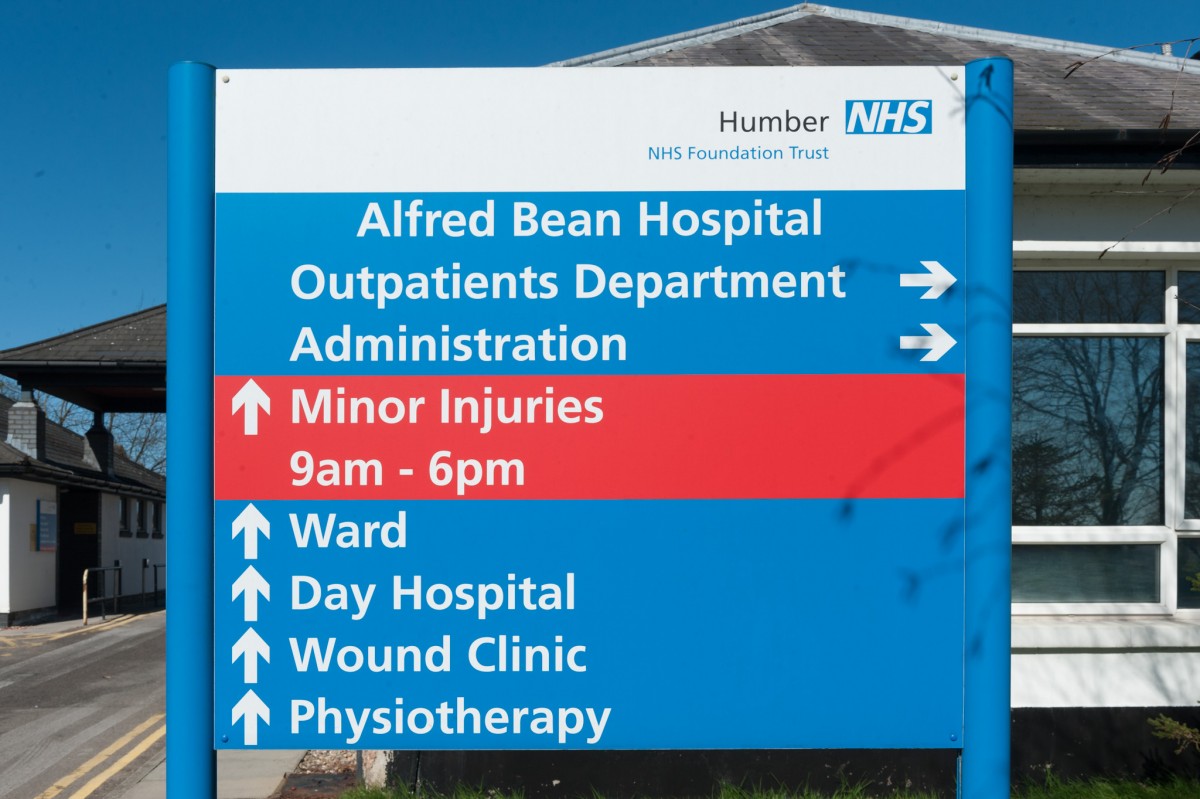 If these proposals are passed at today's meeting, a 12week public consultation will begin and will run from 25th October 2016 until 17th January 2017.
Earlier this year in March, when it first came to light that the CCG had proposed a possible closure of Driffield's MIU, along with those at Hornsea and Withernsea, as part of its review of urgent care packages, Driffield Town Council, in partnership with the Driffield & Wolds Weekly, launched a coupon campaign for people to show their support for the MIU.
More than 2,600 coupons have been returned each citing valid reasons why to keep the vital service in the town.
These responses also contradict the reasons given by the CCG for closing the unit of it being understaffed and underused, with people praising the efficiency of the staff and stating the unit was always busy.
The coupons highlighted major concerns about the greater distance and time to travel to treat minor injuries, with many vulnerable groups not having access to cars and public transport provision being sparse, meaning they would have to call an ambulance, putting extra strain on the ambulance service.
The people of Driffield and the surrounding villages also have major concerns about the effect on A&E services at the two major hospitals in the area.
Every coupon returned has been analysed and each response is helping to form a statistical report which is being compiled by Driffield Town Councillor Cath Scarlett, who was also at the stakeholder meeting last week.
She is angry at the proposals because she does not believe they provide any kind of choice, particularly for the people of Driffield, and that the CCG is misleading the public with its presentation of data.
She said: "The consultation itself is treating the public with contempt dressing it up as both choice and improvement, however it doesn't represent any sort of a range of options.
"I would really like to see the totality of the data and assumptions that were made to swing it so that those options came out.
"Having campaigned hard to keep the town's MIU, Driffield Town Council feels utterly let down by the proposals made by the CCG."
Claire Binnington, town clerk, said: "Driffield Town Council was utterly shell shocked to hear that the consultation, so long promised by the East Riding CCG, is not going to even include an option to have an urgent care centre at Driffield, let alone retain the current service provision by the MIU.
"The people of Driffield and the surrounding areas who were looking forward to having their voices heard have been completely disenfranchised by the ER CCG.
"The Town Council is now working hard to put together a viable argument to present to the CCG to try to persuade them to at least include a further option on the consultation document of an urgent care centre at Driffield.
"Not only are we putting together hard facts and figures to further back up our assertion that the town should have an urgent care centre but also we will be appealing to the public for their support in some form of direct action," she added.
Chairman of the Alfred Bean League of Friends Sandra Wilkinson, who also attended the stakeholder meeting with her colleague Gill Hara, shares the council's disappointment at the lack of an option for a service in Driffield.She said: "The proposals have not taken Driffield into consideration at all, I do not even feel as if we have had a voice.
"We had no pre-warning of this and all the way through the previous discussions we have always been told that no decision has been made."
Sandra added that it is crucial that people attend a public consultation event in Driffield scheduled for 10th November to make their voices heard.
She said: "I hope people will be queuing up at the door to show how much we need this unit in Driffield and how strongly we feel about this.
"The League of Friends will continue to support the services at the Alfred Bean Hospital, but if people want to keep the MIU in Driffield they have to personally add their views at the consultation event."
The CCG, however, believes these proposals represent good value and will meet the needs of the people of the East Riding.Jane Hawkard, Chief Officer, NHS East Riding of Yorkshire CCG said: "We went through a rigorous process to develop our options and we made sure they all met four sets of criteria.
They must have a positive impact on improved health and wellbeing of the population, improve patient experience and access to services, meet or improve upon all clinical and quality standards and be suitable for implementation during April 2017 to March 2018.
"The options presented best meet the need of the whole of the East Riding of Yorkshire and offer the best value.
"The plans will also see a change in how community beds are used, information shows that the CCG is paying a high cost for nursing and medical care provided in a community bed when, what many patients really need, is access to intensive rehabilitation or short term care packages which can be provided in an alternative setting or in a patient's own home.
"We want to be able to invest in our local workforce and improve intensive rehabilitation services so we can support more people back to independence sooner. Our proposals will help us to have the right type of beds in the community to better meet the needs of local people, prevent unnecessary hospital admissions and enable earlier discharge from hospital through strengthened support at or close to home.
"When the consultation begins, I would strongly encourage local people to get involved in this consultation so that they understand potential options and can have their say, either by completing our survey or coming to one of our public events.
"In March 2017 we expect our Governing Body to make a decision on the final service model following full consideration of feedback received from local people and clinicians."
A public event will be held in Driffield on
Thursday 10th November
4.30pm until 7.30pm
at the Driffield Town Council Offices, on Market Walk, for people to make their voices heard.