Your last chance to help save Driffield's Minor Injuries Unit
Residents of Driffield and the Wolds are being urged to add their voice to the campaign to stop the closure of the unit
Time is running out for you to have your say over the proposed closure of Driffield's Minor Injuries Unit (MIU).
With just a few days before the consultation closes, residents of Driffield and the Wolds are being urged to add their voice to the campaign to stop the closure of the unit.
As part of its review of urgent care across the East Riding, the East Riding Clinical Commissioning Group (CCG) is planning to close all MIUs in the East Riding and replace them with urgent care centres.
Urgent care centres will be open 16 hours a day, 365 days a year and will provide a consistent range of advice, treatment and diagnostics.
However, under the proposals, there is no option to have an urgent care centre in Driffield or to retain our existing MIU.
The only options available are to have urgent care centres at Goole and Beverley; or urgent care centres at Beverley and Bridlington; or at Bridlington, Beverley and Goole and finally urgent care centres at Bridlington and Goole.
Campaigners have argued that the consultation document prepared by the CCG does not give people a say on even keeping the MIUs open and as a result Driffield Town Council has drafted an alternative letter which outlines the key reasons for the retention of the MIU in Driffield.
This was sent to 15,000 households in the YO25 postcode area last month. All residents have to do is add their name and address to the letter and, if they wish, answer a couple of questions, such as if you have children, access to transport, or a disability.
The letters can then be posted back to the Town Council via a freepost address, where they will be collated before being presented to the CCG.
Already thousands of letters have been returned to the Town Council and Driffield Mayor Cllr Mark Blakeston said it is still not too late for people to add their voice to the campaign.
He said: "I'd like to thank all the people that have supported the 'Save Our MIU' campaign so far – whether by distributing letters, sharing social media posts, putting pen to paper or emailing their views and concerns.
"Over the Christmas period I've been fortunate to be invited to a number of events in Driffield and the surrounding area. Whether attending a carol service, supporting the Old Folks Tea Party or opening a new nursery, the conversation inevitably turned to saving our MIU.
"Many people recount stories of how the MIU has positively touched their lives or those of family or friends – I've not come across anything but 100% support for retaining the MIU at the Alfred Bean.
"At the same time however, it seems that everyone is equally frustrated and angry that the East Riding CCG have held such a closed consultation process which is clearly focused on achieving their own pre-set objectives with no option made available for retaining or enhancing 'physical services' in Driffield.
"Driffield Town Council is currently counting and reviewing all the responses we've received so far and when complete we aim to present the results, face to face, to the CCG together with a letter detailing why we believe their plans are flawed.
"For transparency, I intend to ask the Driffield & Wolds Weekly to publish this in full. It will be an interesting test of democracy if the opinions of our MP, East Riding Councillors, Driffield Town Council, local GPs and thousands of residents who have supported our campaign are not fully taken into account.
"As Mayor, I intend to do everything possible to have the CCG's inept consultation process suspended with the aim of retaining Minor Injury services in Driffield. So, if you've not yet made your voice heard on this subject, please do so before the CCG's consultation ends on 17th January. Thank you."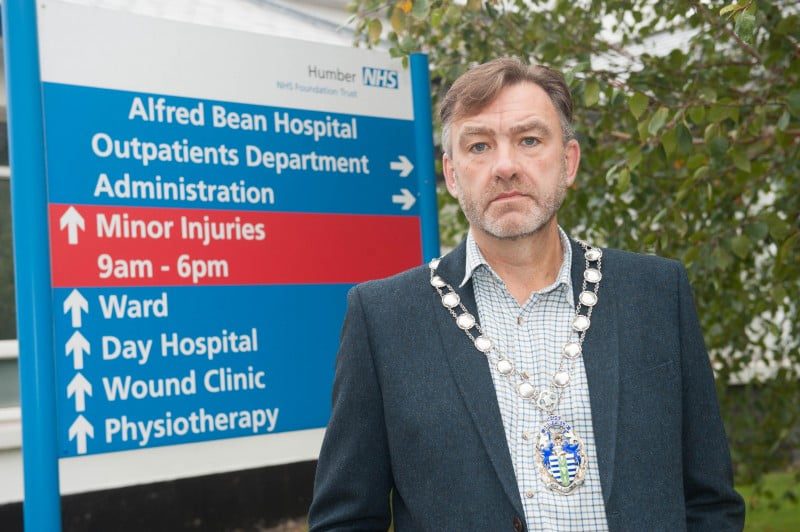 East Yorkshire MP Sir Greg Knight urged people to have their say.
He said: "It is no good the people of Driffield complaining if they lose this service at the hospital if they haven't made their representations.
"I would urge everyone who has concerns to make their views known before the deadline.
"The CCG say this is not a cash driven decision, but it is about providing a uniform service, and so there is no need for it to take place if the public do not want it.
"I hope the CCG listens to what the public have to say and are big enough to say, in the case of Driffield, that they have got it wrong and the public do not want it and they should leave the Alfred Bean alone.
"The whole point of an effective consultation is to listen to what the public have to say."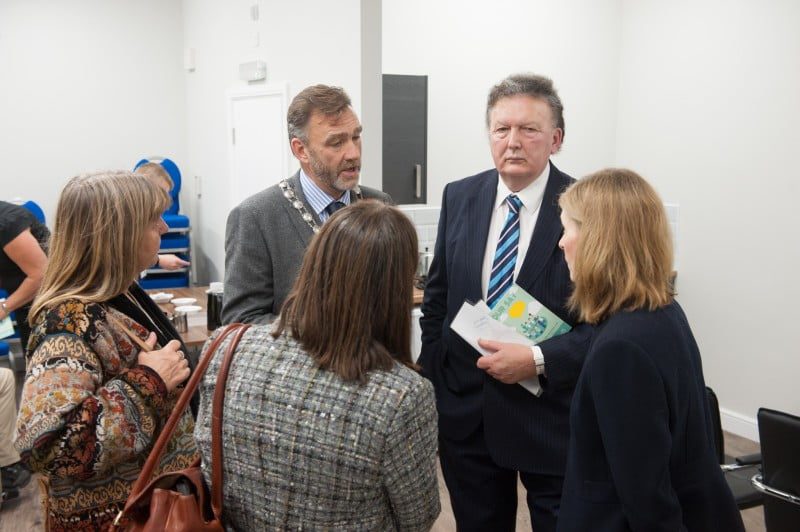 Judy English, from the Driffield Hospital Defence League, has written to the health minister Jeremy Hunt, to express her concerns over the proposed closure.
She said: "It is so frightening that we could be left without an MIU in Driffield. The whole procedure has been unfair, as there has not even been an option provided to retain the status quo.
"With the strain on the acute hospitals and the ambulance service, we should be making more use of the facilities at Alfred Bean.
"It would be tragic for Driffield if this is lost."
Chairman of the Alfred Bean League of Friends, Sandra Wilkinson added: "One day you might need the MIU at the Alfred Bean Hospital and it might not be there if you don't fill in a form, attend a meeting or make your voice heard.
"Everybody I have spoken to is passionate about the unit and retaining it in Driffield and I would urge anyone who has not yet filled in a form or responded to the letter sent by the Town Council to do so."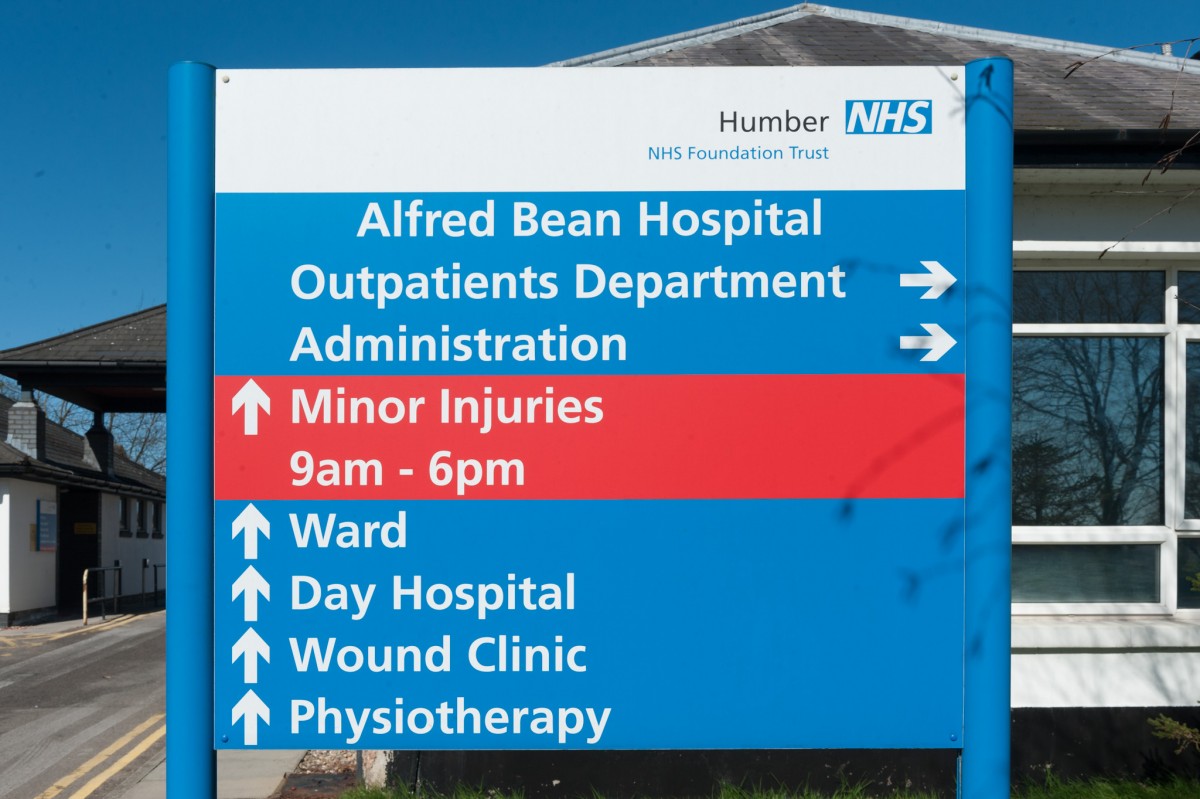 For those who have not yet filled out the letter posted by the Town Council there is still time to do so and post it back via freepost or return it to the Town Council offices on Market Walk. The form can also be filled out online at http://www.driffieldtowncouncil.org.uk/miu.php
The consultation will close this Tuesday 17th January 2017.
In March 2017, the CCG's Governing Body will make a decision on the final service model following full consideration of feedback received from local people and clinicians.Anyone who hasn't already filled in a form to try to save the Driffield MIU can do so online here!

It's the last few days of the East Riding Clinical Care Commission's consultation – so could be your last chance to make a difference! Please take 2-mins to fill in the online form.