The Hoosiers and Toploader set to headline Tidal Waves 2017 Festival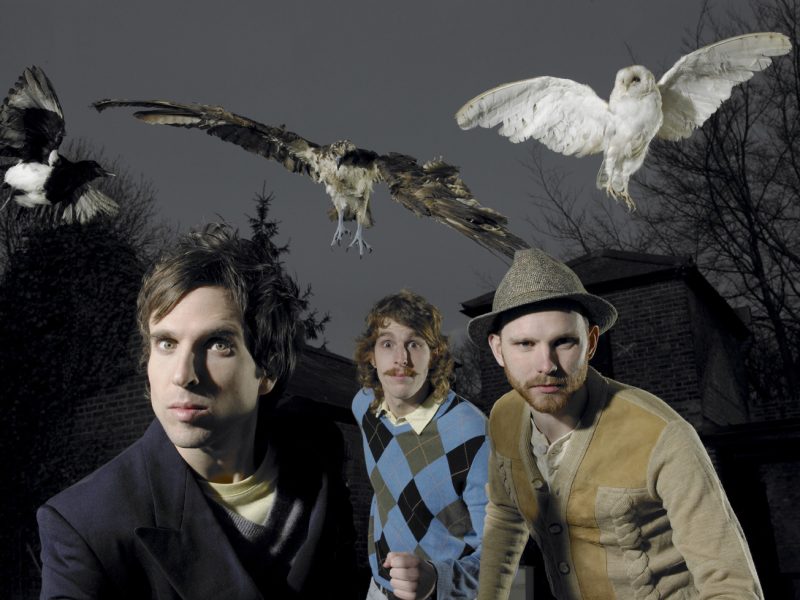 The Tidal Waves team today announce the initial line-up for their two-day beach festival, taking place on Friday 9th and Saturday 10th June on South Cliff beach in Bridlington.
The extensive list of performers is to include three headliners; The Hoosiers, Reverend and the Makers and Toploader for the Saturday evening.
The festival represents one of the largest contributions by the East Riding of Yorkshire to the City of Culture celebrations in Hull.
International trance act Enigma UK open the festival on the Friday evening; sharing billing with the renowned local folk duo, Seafret. Also appearing will be country singer Gracie Falls, indie and Brit-pop group Capital Eye and alternative female-fronted guitar band The Brontes.
Saturday's programme will see The Hoosiers, Reverend and the Makers and Toploader supported by local rock group Big Me, Hull-based alternative ska-core band Counting Coins, Bridlington's three-piece soulful mod group Page 45, rock, blues and indie group from Hull The Raywells, five-piece guitar-driven post rock indie pop band Vague, and local singer/songwriter Jack Parker. Louder than Life, an audience-participation samba and kettle-drum group will also add to the mix during the event.
It's been 20 years since the last music event on the beach in Bridlington and it's hoped that this year's event will act as a springboard for further events in the coming years.
Kirsty Dingle, facility manager for Foreshores, and festival director said "We are really excited to announce the line-up for the first of hopefully many Tidal Waves festivals. We have tried to incorporate as many genres of local talent as possible and we have been amazed by the depth of talent in the area.
"Rather than book one headliner, we have opted for a number of acts who will ensure there is a real festival feel to the whole weekend. I hope the public are as excited about Tidal Waves as we are, and come along and support it."
Andrew Aldis, general manager of Bridlington Spa added "Tidal Waves has been a great opportunity for the Foreshores and Bridlington Spa to bring together their different areas of expertise to deliver such a huge event; not to mention the myriad of council departments needed to complete the necessary infrastructure."
Councillor Richard Burton, portfolio holder for civic wellbeing and culture, said "Tourism is key to the economic success of the East Riding of Yorkshire. Hull's City of Culture programme will bring people to the region this year so it is important for us to take full advantage by creating showpiece events such as this; complementing the wealth of cultural assets throughout the region.
"I am absolutely delighted that we have secured such an excellent line-up. Tidal Waves will encourage tourists to come to sample the delights of coastal East Yorkshire, perhaps stay for the whole weekend, and enjoy some superb music at the same time."
East Riding of Yorkshire Council committed to provide four events to help extend the City of Culture programme into the region. Tidal Waves will be the second such event; forming part of the Roots and Routes season.
Tickets can be booked via bridspa.com, Bridlington Spa box office on 01262 678258 and in person.
Tickets go on sale at 10am, Friday 24 February 2017.  
Early-bird tickets are priced at £14 for the Friday evening and £36 for Saturday.
Festival tickets for both days are £48.
Early-bird pricing will be available until 31 March 2017
Tickets can be booked via bridspa.com or The Bridlington Spa box office on 01262 678258 and in person.
Enigma UK*
Seafret
Gracie Falls
Capital Eye
The Brontes
*opening the festival
HoosiersReverend and the MakersToploader
Big Me, Counting Coins, Page 45, The Raywells, Vague, Jack Parker, Louder than Life