Sledmere House to hold their first-ever Primrose Ramble
Visitors to this Sunday's event will get an exclusive opportunity to explore Sledmere's stunning dales and ancient woodlands
Sledmere House and Gardens are to hold their inaugural Primrose Ramble which is set to take place on this Sunday (9th April 2017) from 10am to 5pm. 
This is an exclusive opportunity to explore various dales around the stately home's 1,000 acres of woodland that are usually closed to the public and see the wild, self-seeded primroses at their best.
The Ramble will take the form of two different routes with a shorter, easier path for those who may not have enough to explore the full walk and a longer route for keen ramblers that could take up to three or four hours.
The routes have been designed for all ranges of ability. On both routes, there will be various laminated signposts containing information, poetry, recipes, facts and history about primroses.
Before you set off on the ramble, be sure to pick up a map from the Farm Shop and once you set off, there will be way makers along the routes and a number of stewards to keep you on the right path.
At the half-way point, refreshments including tea, coffee and cakes will be available, whilst dogs will be welcome.
Other attractions at the House include the newly-extended playpark. New features include a basket swing, a four-person seesaw and a scramble net.
Over the Easter weekend, Hampton Paddock will be open whilst Sledmere's new Guinea Bird Gift Shop opened on Saturday 1st April and is the place to go for all your home and garden gifts.
As well as all of the above, the Terrace Café and Farm Shop serves a range of cakes, snacks, sandwiches and hot meals and also sells fresh produce.
The Wagoners Museum, which tells the story of the Wagoners' Special Reserve, is free to enter and will be housing new displays for 2017, whilst a new guide book and a range of other new projects are in the pipeline.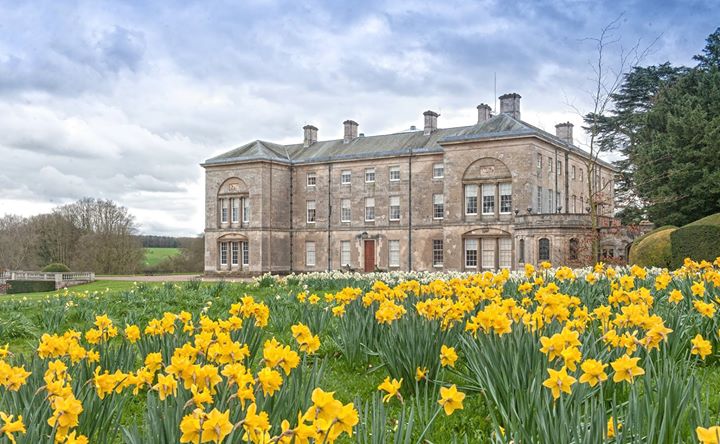 If you would like more details regarding Sunday's Primrose Ramble,  please visit :-
🔗 Sledmere House Website
🔗 Sledmere House Facebook
🔗 Sledmere House Instagram
🔗 Sledmere House Twitter