Police appeal for witnesses to Saturday's fatal collision on Bridlington Seafront
Two pedestrians struck by a Peugeot 308 as it left the road on South Marine Drive.
Humberside Police are appealing for witnesses to a collision where a car hit pedestrians on Saturday morning (8th July 2017) at 10.45am on Bridlington's South Marine Drive.
Two pedestrians were struck by a blue Peugeot 308 as it left the road, both were airlifted to Hull Royal Infirmary for treatment for serious injuries.
One of the pedestrians, a 70 year-old man has subsequently sadly died of his injuries. A 70 year-old woman remains in hospital for treatment to serious injuries.
The driver of the blue Peugeot who is believed to be from Cyprus was taken to Scarborough hospital for medical treatment and has since been discharged.
The front seat passenger of the car sustained minor injuries and three back seat passengers were not hurt in the collision.
Anyone who saw the incident that has not already spoken to us should call the non-emergency number 101 quoting log 247 of 8 July 2017.Two Air Ambulances and a number of crews from the Yorkshire Ambulance Service have attend a serious incident on Bridlington's South Marine Drive this morning. (Saturday 8th July 2017)
Police are looking into one possibility that the driver sustained a medical episode at the wheel.
South Marine Drive between Belgrave Road and South Cliff Road was closed for several hours while investigation work was carried out.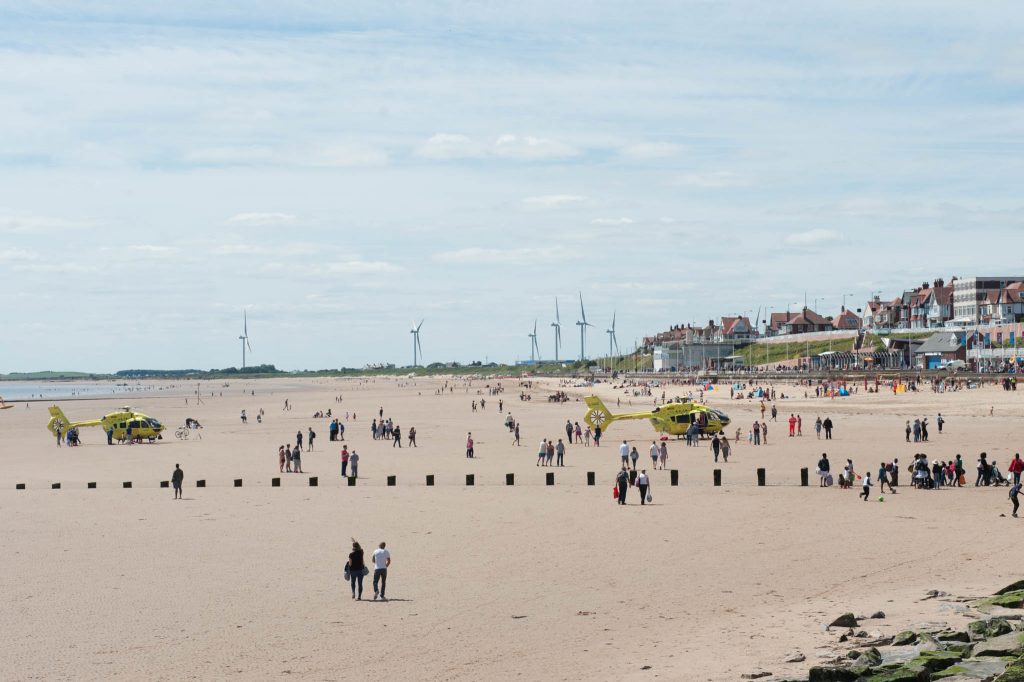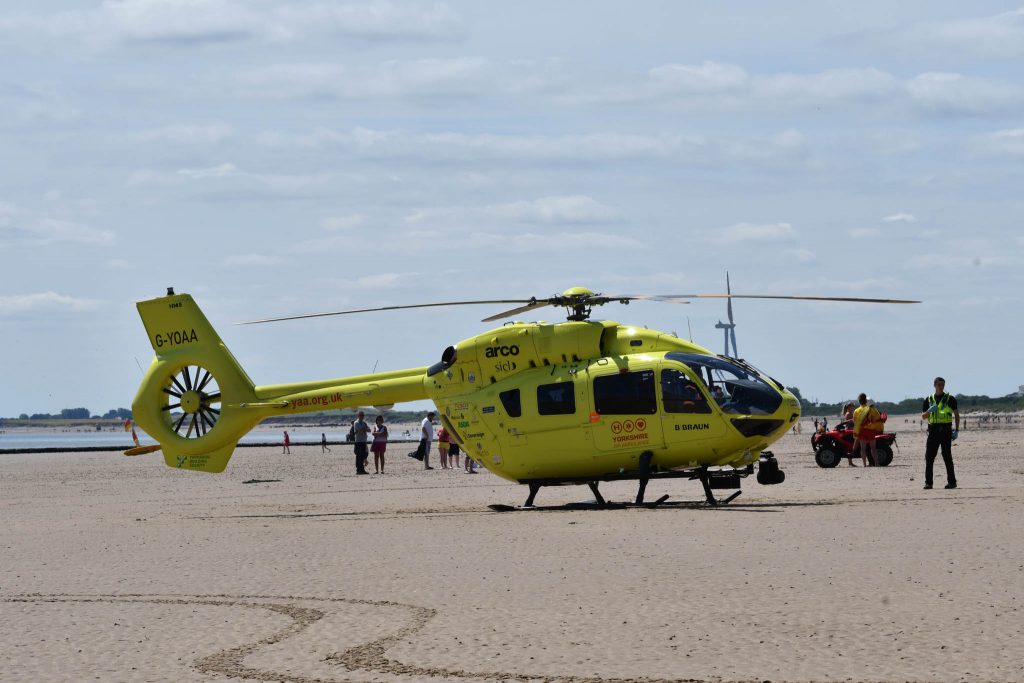 Officers from Humberside Police Roads Policing Unit at the scene of the incident on Bridlington's South Marine Drive
JTNDaWZyYW1lJTIwc3JjJTNEJTIyaHR0cHMlM0ElMkYlMkZ3d3cuZmFjZWJvb2suY29tJTJGcGx1Z2lucyUyRnZpZGVvLnBocCUzRmhyZWYlM0RodHRwcyUyNTNBJTI1MkYlMjUyRnd3dy5mYWNlYm9vay5jb20lMjUyRkRyaWZmaWVsZFdvbGRzV2Vla2x5JTI1MkZ2aWRlb3MlMjUyRjE0NzA0MDU0Njk2NzI4NTUlMjUyRiUyNnNob3dfdGV4dCUzRDAlMjZ3aWR0aCUzRDU2MCUyMiUyMHdpZHRoJTNEJTIyNTYwJTIyJTIwaGVpZ2h0JTNEJTIyMzE1JTIyJTIwc3R5bGUlM0QlMjJib3JkZXIlM0Fub25lJTNCb3ZlcmZsb3clM0FoaWRkZW4lMjIlMjBzY3JvbGxpbmclM0QlMjJubyUyMiUyMGZyYW1lYm9yZGVyJTNEJTIyMCUyMiUyMGFsbG93VHJhbnNwYXJlbmN5JTNEJTIydHJ1ZSUyMiUyMGFsbG93RnVsbFNjcmVlbiUzRCUyMnRydWUlMjIlM0UlM0MlMkZpZnJhbWUlM0U=