Latest Pictures: Two Air Ambulances attend incident on Bridlington Seafront
Pictures by Wolds Weekly photographer Mike Hopps
Two Air Ambulances and a number of crews from the Yorkshire Ambulance Service have attend a serious incident on Bridlington's South Marine Drive this morning. (Saturday 8th July 2017)
Two pensioners have been airlifted to hospital with one said to be suffering life-threatening injuries, after being hit by a car on Bridlington sea front earlier today.
The Blue Peugeot estate mounted the pavement and collided with the pensioners, from Bedford, at 10.30am.
Following the incident on South Marina Drive they were taken to Hull Royal Infirmary.
The driver, from Cyprus, was not thought to be seriously injured. He was taken to Scarborough hospital.
Police are looking into one possibility that he was taken ill at the wheel.
South Marine Drive between Belgrave Road and South Cliff Road was closed for several hours while investigation work was carried out.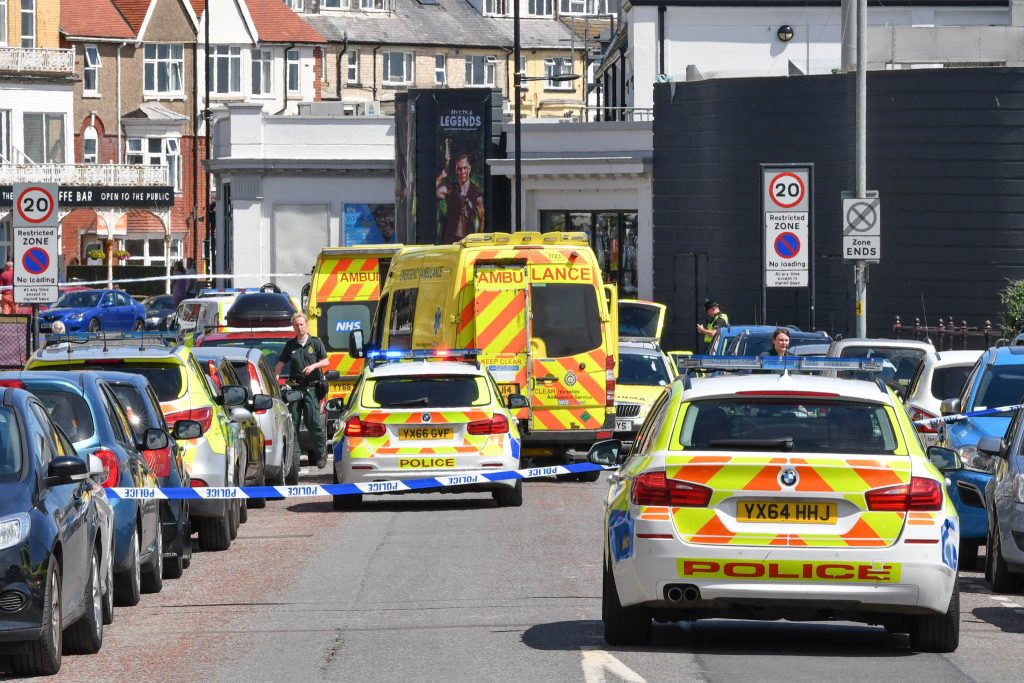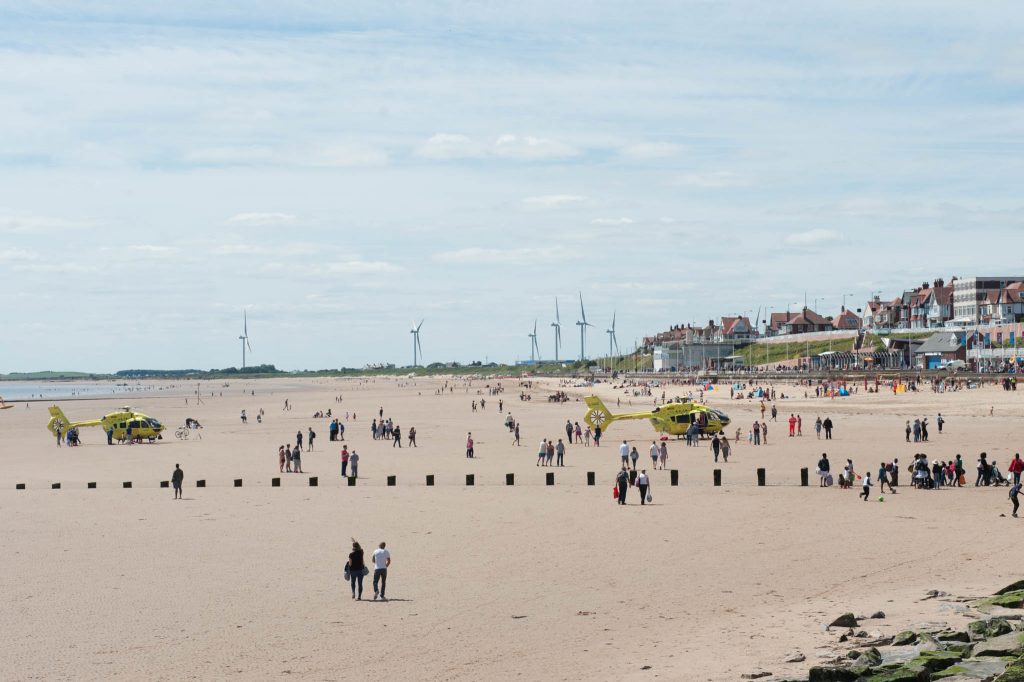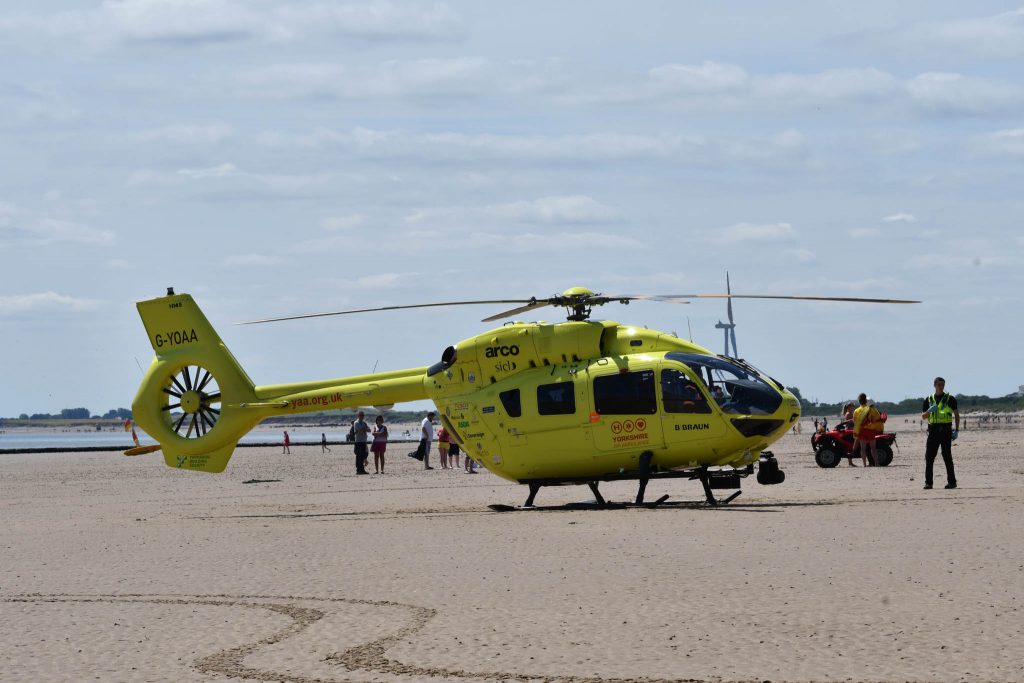 Officers from Humberside Police Roads Policing Unit at the scene of the incident on Bridlington's South Marine Drive