It's Showtime! The stage is set for the 142nd Driffield Show
Tomorrow (Wednesday 19th July 2017) Driffield will welcome thousands of visitors for the 142nd annual Driffield Show.
Since it was first held in 1854, the Driffield Show has offered visitors a vast spectrum of attractions and entertainment. With its winning formula of celebrating the traditional and embracing the future, the Driffield Show has earned its place as a 'must do' event on the calendars of both the farming community and families looking for a good value day out.
As well as the exceptional livestock and carcase section, visitors can look forward to browsing around over 500 trade stands and visiting the handicraft and horticulture marquees, fur and feather section and companion dog show.
The rural craft demonstration area, which increases in popularity each year, will again contain a wealth of traditional crafts and the Show will play host to the annual National Fencing Competition, sponsored by the Landscape and Fencing News, which continues to strengthen and creates a huge amount of both national and, increasingly international, acclaim.
As well as the wealth of equine expertise that we come to associate with the Driffield Show, the main ring will also feature entertainment from the Atkinson's Action Horses.
Atkinson Action Horses have spent the past 20 years training horses and riders for film and TV. With recent credits from Poldark, Victoria and Peaky Blinders – it is guaranteed this elite force has at some point invaded your TV screen! The Activity Arena also continues to grow and offers a wealth of family fun, entertainment and activities.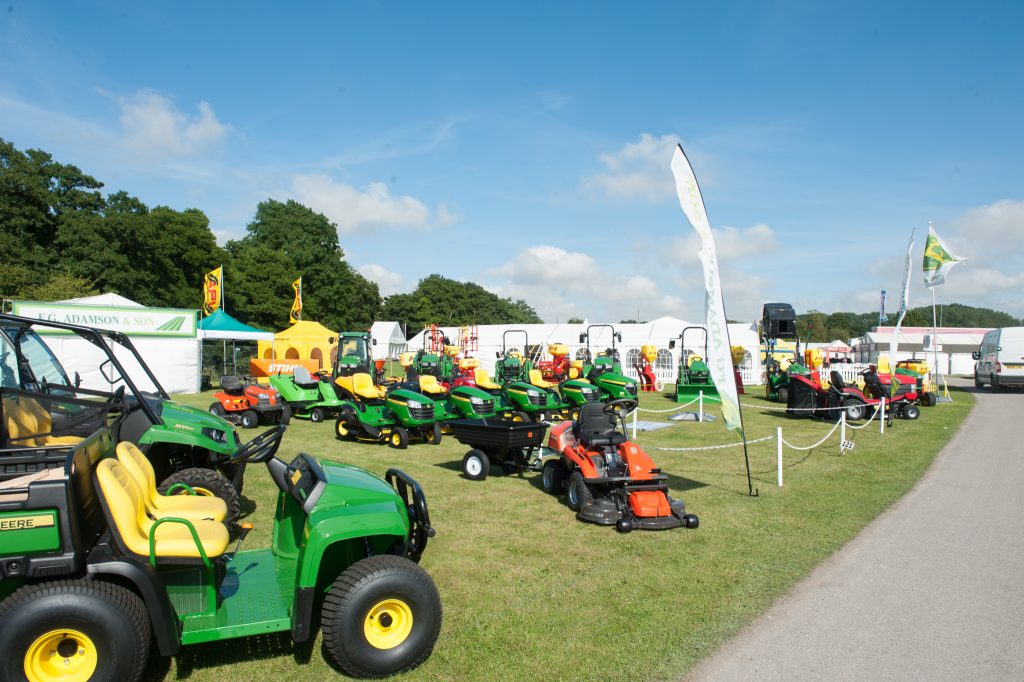 David Tite, chief executive officer at the Showground, said: "We hope lots of people come along today and have a fantastic day out and leave happy having enjoyed all the activities, entertainment and exhibits and having seen people they haven't seen for a year.
"The Driffield Show provides a good opportunity for the farming community to come together and also provides a good business to business day for our trade exhibitors. "It should be another fantastic year.
Ample car parking facilities continue to be free.
For those opting to use a greener form of transport, following the success of the initiative last year, a free shuttle bus is being provided between Driffield Town Centre, Driffield Railway Station and the Showground, operating every twenty minutes.
Don't miss next Tuesday's Driffield & Wolds Weekly for your free 40-page results and picture special from today's Driffield Show.