Gypsey Race Park plans to go on show at Bridlington Spa
Public exhibition outlines plans for a Gypsey Race Park - Phase 2
Plans for the next stage of a new park that will run alongside the Gypsey Race in Bridlington are to go on public exhibition at Bridlington Spa on Tuesday, 6 February, from 1.30-5.30pm.
Members of the public are invited to come along to see the latest plans for the new linear park and speak to officers from the town's renaissance team and the landscape designers, from Sweco.
Gypsey Race Park will be a green corridor along the stream providing pleasant walking and cycling routes, play areas and improved habitats for wildlife. The project is an important part of Bridlington's regeneration plans and will provide an attractive edge for the development sites and the improved streets being created through the second phase of the Bridlington Integrated Transport Plan (BridITP2).
The latest phase is planned to be adjacent to Tesco and palace car park and will contact earlier areas, currently under construction, to the town centre. This will see the stream, its banks and the surrounding area cleared of debris before being landscaped and planted.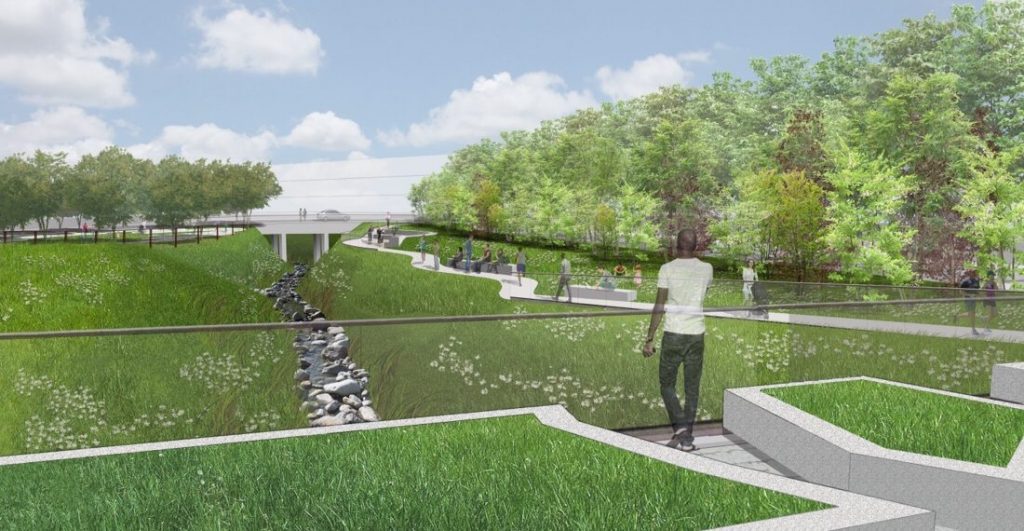 New paths and seating will be created for people to sit and enjoy the green space and areas will be managed for local wildlife. Playful features will be introduced into the park for children to discover and encourage active lifestyles.
Following the exhibition, there will be a Bridlington Town Team meeting at 6pm, which will provide an update on the regeneration of Bridlington, including developments in the town centre and seafront. The Town Team welcomes anybody that lives or works in Bridlington to attend.
Councillor Symon Fraser, portfolio holder for asset management, housing and environment, said: "This new public space will be important to Bridlington and getting public feedback at this stage will be extremely useful."
For further information about regeneration in Bridlington, visit www.bridlingtonrenaissance.com
For more details about the exhibition, contact Helen Jackson, renaissance project coordinator, at helen.jackson@eastriding.gov.uk or call (01482) 391707.