Vintage tractors at the ready for Wolds Valley Tractor Run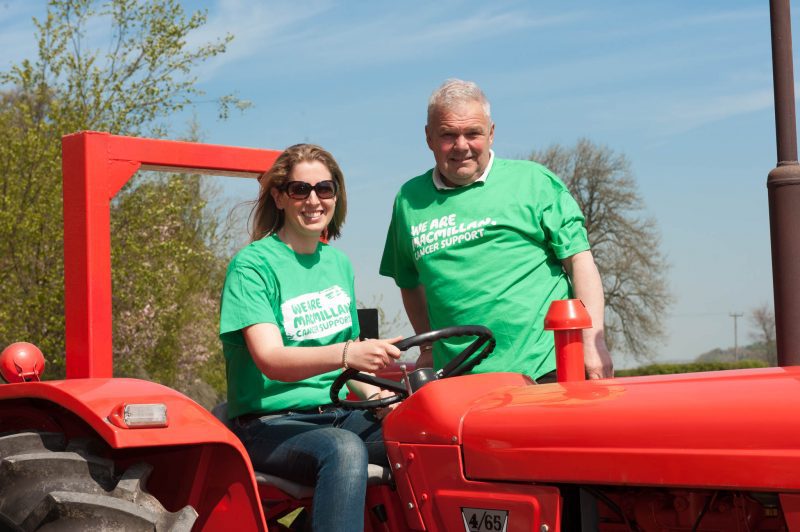 Vintage tractor enthusiasts are gearing up for next weekend's annual Wolds Valley Tractor Run, sponsored by Burton Roofing.
This year, the beneficiary of the event, for which a different charity is chosen annually, is the Yorkshire Air Ambulance.
Around 100 tractors will wind their way through several villages, starting their journey at 10am at Manor Farm, Wintringham, courtesy of Mr and Mrs Witty, on Sunday 27th May.
From Manor Farm, they will travel on a 35-mile route to Thorpe Bassett for 10:25am, before reaching Birdsall at 10:55am, Burythorpe at 11:25am, Leavening at 11:35am and Thixendale at 12:05pm prior to stopping for lunch, sponsored by Robert Croft Ltd, at Gills Farm at 12:25pm courtesy of Mrs Burton.
After a break of around an hour, the tractors will reach Wharram at 2:10pm, Duggleby at 2:15pm and Kirby Grindalythe at 2:45pm, before culminating the run back at Wintringham around 3:30pm.
Paul Hudson, who alongside his wife Helen, is one of the main organisers of the annual Wolds Valley Tractor Run, told the Wolds Weekly that the excitement is building having been inundated with entries.
"We've had a lot of interest again this year, so much so we've had to limit the amount of entries," Paul explained.
"We're expecting around 100 tractors again this year, but the deadline for entries is Thursday 24th May. "As a result, we've had to limit entries to those made before the year 2000, as vintage tractors are what it's all about.
"However, everyone is welcome to have a look at the tractors both beforehand, during lunch and after the run.
"We're all very much looking forward to it."
The 2017 event was in aid of Macmillan in memory of the late Peter Burton and Paul explained why this year's chosen charity is Yorkshire Air Ambulance.
"We're now in our seventh year and each year we aim to support a different charity," he continued.
"Usually, we pick one which has supported someone we know affected by tragedy.
"Yorkshire Air Ambulance is our chosen charity for 2018 because it's helped one of my family members this year."
Entry fees for each tractor, to include lunch, is £15 and must be entered by Thursday 24th May. Any entries on the day will be £20.
There will also be a raffle and an auction, including a generous prize from W Clifford Watts, on the day and a prize for the best tractor, with the winner presented with a shield and engraved tumbler.
Should you wish to enter the Wolds Valley Tractor Run or for further information, please call Paul on 07710 757133